Highlight your name tags with some creativity
Tell us the first thing you'll do to sell yourself. What is the best way of selling yourself?
No, we're talking about earning money by selling your organs. We're talking about communicating your value. Showing your worth to the world.
Burt Lancaster says that "sell yourself first if you want to sell anything"
Do you know that your identity is the best way to market yourself? If you are wondering why give a few seconds to the information below.
Research shows that 70% of people think it is important to recognise a salesperson by his/her name. Around 76% of People said to have more trust in businesses and firms whose staff wear name badges as it reflects more professionalism. When you are involved in a business with someone, knowing their name can make your interaction easy.
Want to know how to communicate your value? Wear name tags!
Design your custom name badges & Name Tags
Being called "Mister/Miss" sounds good but being called by your name gives you a feeling of being recognised. 77% of people think wearing name badges helps to brand oneself at major events and meetings.
Ellen Flanders says that
"A name badge is like a business card or resume and should be part of the entire business persona, particularly in group settings where it is easy to forget someone's name"
If you want to market your value, here is how you can design your custom name badges & Name Tags
If you are going to start a business for making custom badges, there are three things that you need to make sure.
Ensure the High Quality of your tag
Make it Clear
Show your Creativity
Have a strong grip on these three elements and let's begin
Standard name tags
You must have seen ID cards throughout your life. From kindergarten to office ID cards have played the role of a necklace on our necks. As students, we always considered it to be a pain in our neck. Only when we hit adulthood, do we come to realise that ID cards are actually the best tool to market ourselves as a person.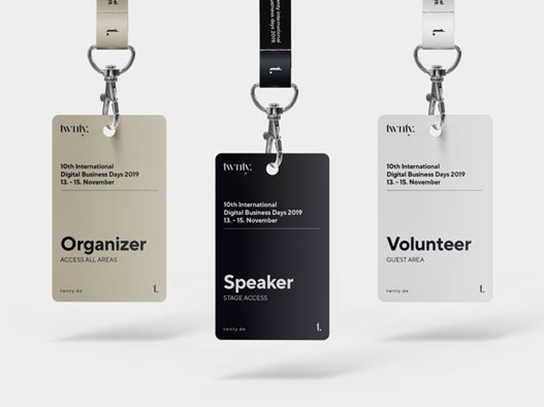 As a business person, why don't you help people sell themselves with a standard name tag?
Make customised name tags based on the company you or your clients are working for. Write the name of the person in clear format. Below the name, write his/her designation. A picture on the ID card will add more life to it.
Remember, a name badge should be a perfect marketing tool for your personal branding. Everything should be clear like your name, your designation and your company.
Creative name badge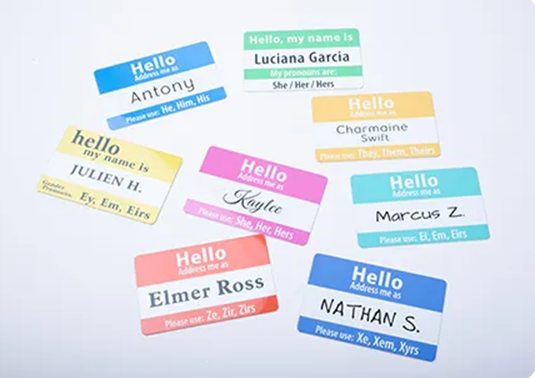 We all know that children are irresponsible when it comes to wearing name tags. They either forget to wear it or end
up misplacing it. Why not make their name tags colourful and creative? After all, creativity attracts them the most.
Make the badges colourful. You can differentiate the tags by using different colours, based on each student's group.
If you are making it for yourself, make it in a way that reflects your group. Use some shapes or colour shades to make your name tag creative.
Colourful name patches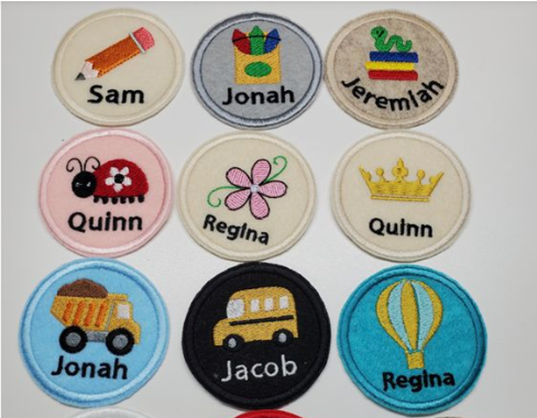 The Staff at daycare centres and schools aren't required to wear ID cards or any name tags which makes them unrecognizable to the parents. The child's guardian often has to ask the teaching staff and their assistants their names to call them.
Now the educational staff can be identified with these cute badges. You can design embroidered badges in any colour and shape. Decorating these patches with some artistic pictures will make them more appealing for the children.
Moreover, the patches are easy to use so if you are planning to sell them to make a handsome profit, this idea is best for you.
Useful tips and tricks:
Before you push your boat into the sea, let us tell you some safety measures that will help you ride your boat safely.
Designing custom patches and selling them is not rocket science but a good quality product can be your unique selling point (USP). Make sure your patches are in a way that helps you grab as many paying consumers as you want.
Below are some points to make sure of while you're designing a badge. Have a look
Use Appropriate Font
Do you know which font is considered professional?
When you are designing a name tag for a company or professional use, make sure of the font you choose. The size and formatting are not the only things that matter fonts and style are too.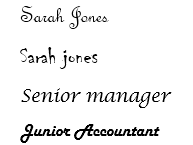 Have you ever seen the above fonts on any ID-Card? No, right? The fonts may look cool but aren't considered professional. Now if you are wondering about the answer to the above question then the answer is Times New Roman. This particular font is considered one of the professional fonts that most companies prefer using.
If you are making the patch for children and their guides, creative fonts can be used. The colours of the font can be bright to give it a more appealing appearance. Make sure to use bright fonts on dull backgrounds to keep the name more visible and highlighted.
Size of the Name Tag
The size of the name tag matters, if it's too small or too big, the designer should be ready for trolling, while making a card, measuring the size is important. The card should be visible to all attendees, employers and colleagues.
If the badge is to be made for children the small size is good to go.
Colour scheme
Colour is one of the most important elements when it comes to name badges. For office use or any professional field, there is a standardized set of colours. You can make use of black, blue, grey, white or whatever the theme of the office is. But, when you are making the tags for youngsters, you know that colours attract them the most.
Conclusion:
Creating name tags isn't hard if you are inborn creative and know how to play with colours. Before you start making them, make sure you make them so professionally that they enhance your name in the market.